Expertendruck leicht gemacht
Geringe Kosten. Hoher Ertrag.
JV100-160 Lösemitteldrucker
Der JV100-160 wurde als Antwort auf die Anforderungen des Marktes entwickelt und macht hochwertigen Solventdruck zu einem Einstiegspreis verfügbar. Mimakis bewährte Technologie bietet in diesem neuen Drucker eine hohe Benutzerfreundlichkeit. 8-Farbdruck ist ebenfalls möglich.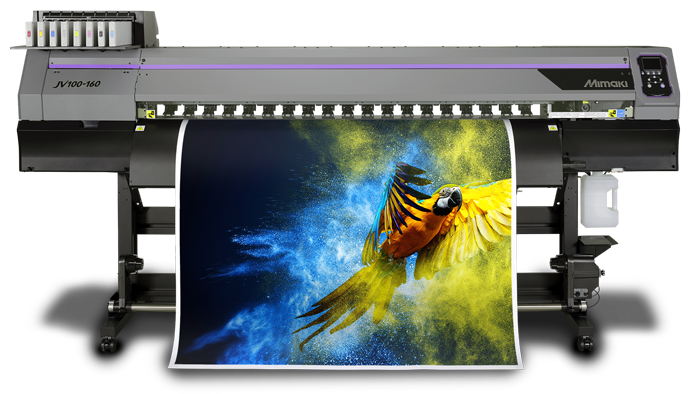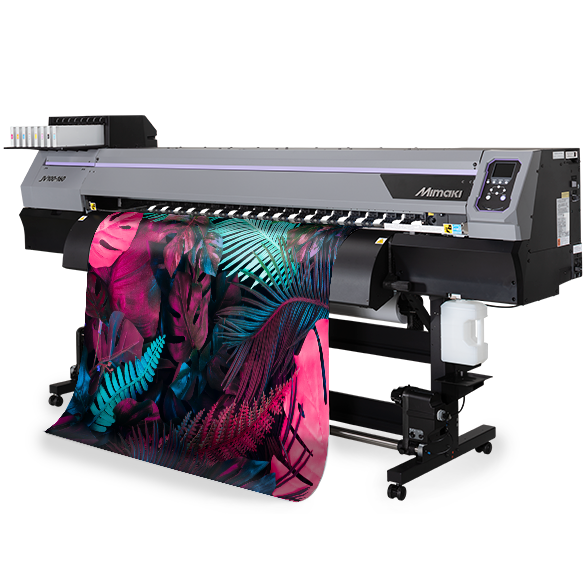 Cartridge version
Entwickelt, um eine breite Palette
an Materialien und Anwendungen zu produzieren
Fahrzeugvollverklebung, Außen- und Innenbeschilderung, Fensterbeschilderung, Backlit, Banner, Poster, Leinwände, Tapeten, Etiketten & Aufkleber, Bodenaufkleber, POS-Display, Transfermaterial und mehr.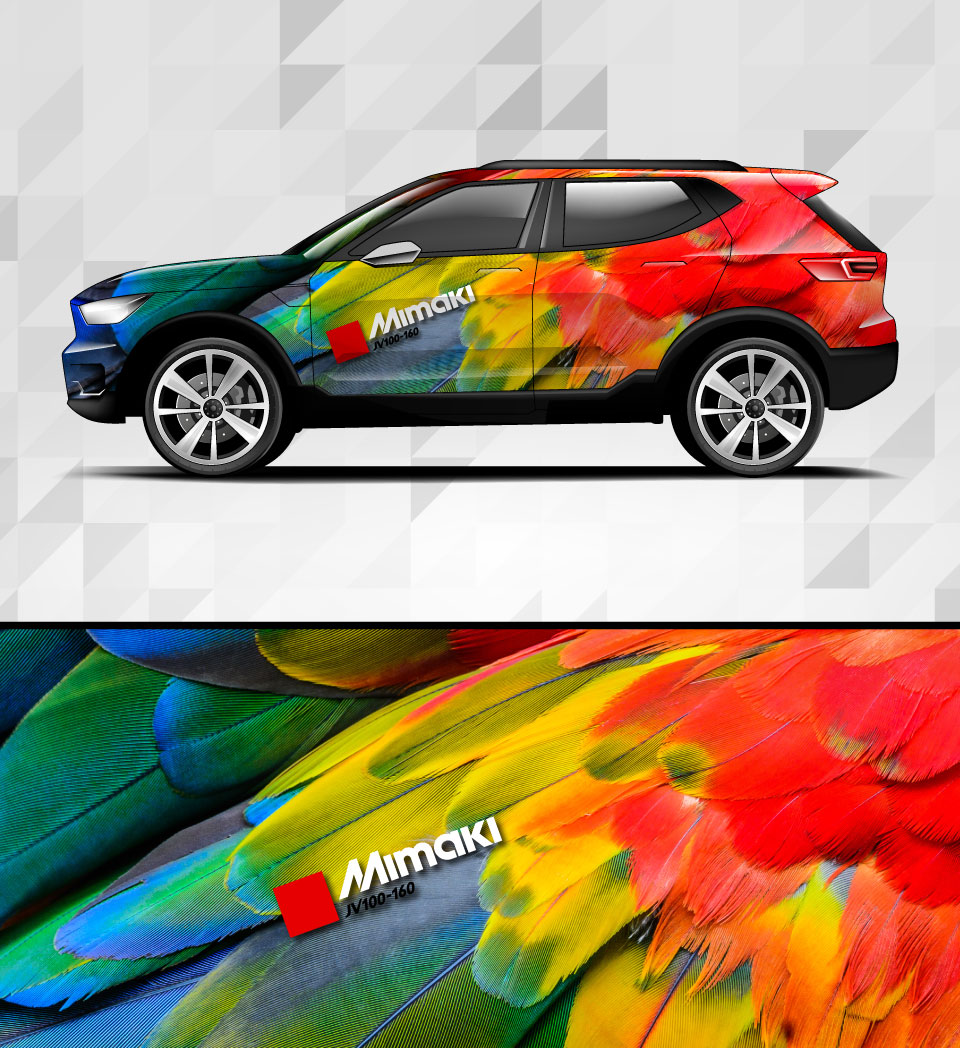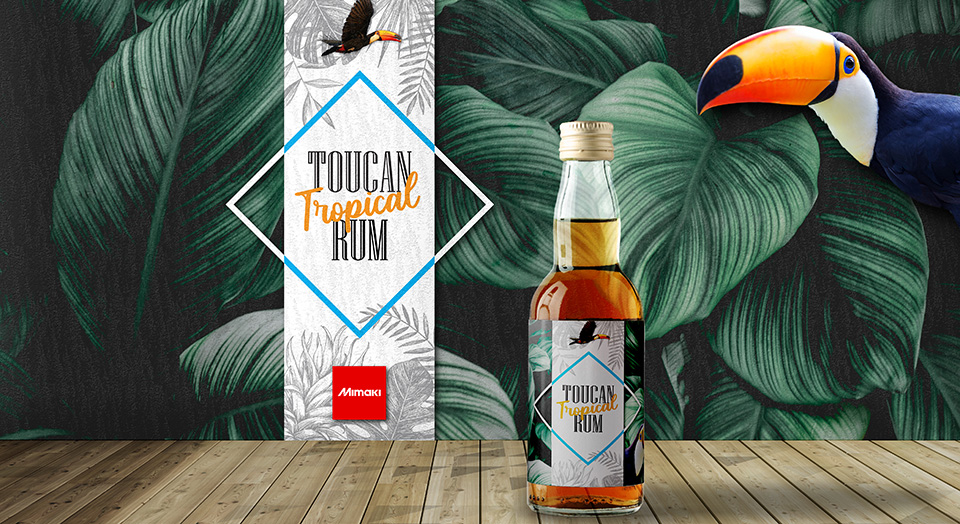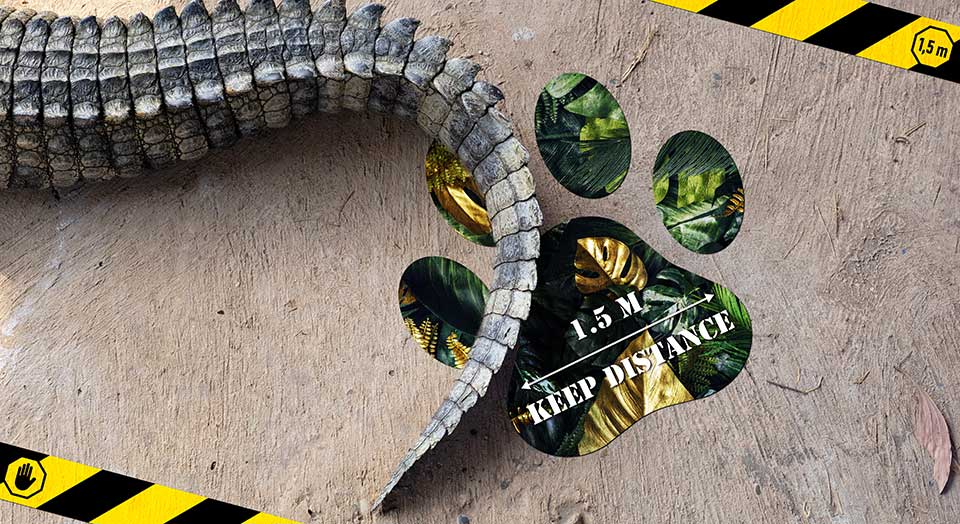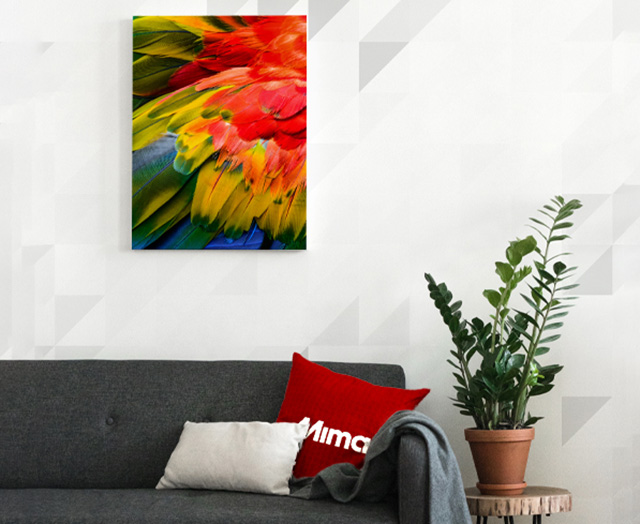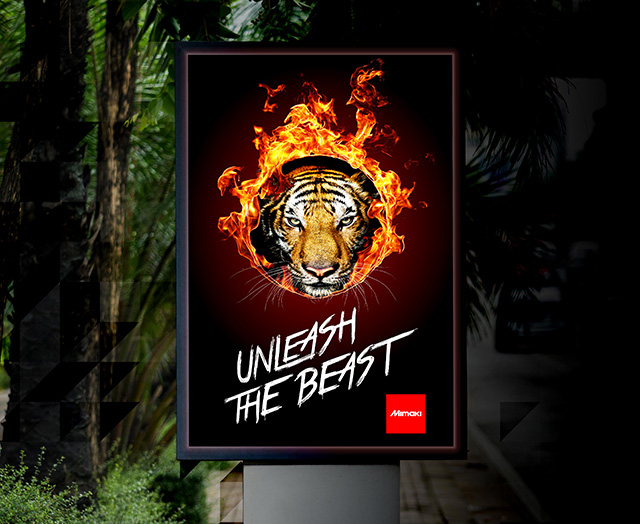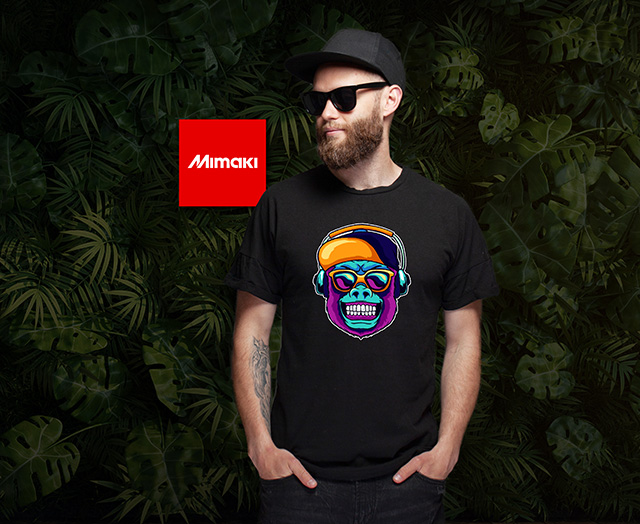 Solvent-Tinten-Technologie
für überragende Qualität
Für den JV100-160 gibt es eine große Auswahl an Solventtinten, von 4 Farben bis zu 8 Farben. Mimakis schnell trocknende Lösemitteltinten, die für ihre hervorragende Witterungsbeständigkeit und Reibefestigkeit bekannt sind, sind für den JV100-160 in den 4 Farben der Tinten BS4 sowie in den 8 Farben der Tinte SS21 und der neu entwickelten preisgünstigen Tinte AS5 erhältlich.

Durch die große Auswahl an verschiedenen Tintentypen und Tintekonfigurationen bietet Mimaki mit diesem neuen Drucker eine Lösung für jeden Kunden. Mit den preisgünstigen Tinten in 4 und sogar 8 Farben ist der JV100-160 der wettbewerbsfähigste Drucker auf dem Markt und garantiert Ihnen den höchsten Ertrag.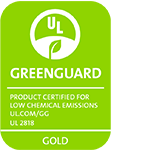 Für noch mehr Vertrauen
sind unsere Produkte GREENGUARD GOLD zertifiziert
GREENGUARD GOLD zertifizierte Produkte erfüllen die strengen Standards für eine geringe Emission flüchtiger organischer Verbindungen (VOC) und stellen sicher, dass ein Produkt für den Einsatz in Umgebungen wie Schulen und Gesundheitseinrichtungen geeignet ist, ohne die Raumluftqualität zu beeinträchtigen.
Unsere Tinten SS21, BS4 und AS5 sind GREENGUARD GOLD zertifiziert.
Mimaki's JV100-160 compatible SS21 mild solvent ink meets the chemical requirements of the Nordic Swan Ecolabel program for printing companies.
Die Mimaki Tinte AS5 entspricht dem Avery Dennison ICS Performance Guarantee Program (wird voraussichtlich in Q1 2021 bestätigt).
Die ICS-Performance Guarantee sichert die Leistung von Avery-Folien mit qualifizierten Komponenten und Druckerplattformen.
Dieser Drucker enthält Mimaki Kerntechnologien, die hohe Druckqualität, maximale Produktivität und geringere Risiken bieten. Siehe unten stehende Liste der Kerntechnologien, die im JV100-160 enthalten sind.
Modell
JV100-160C
Druckkopf
2 drop-on-demand piezoelektrische Druckköpfe; versetzte Anordnung
Auflösung
Y: 360 dpi, 720 dpi, 1200 dpi;
X: 600dpi, 900 dpi, 1200dpi
Tropfengröße
Min: 4pl, Max: 20pl
Druckkopfabstand
Manuelle Einstellung (2.0/ 2.5 mm von der Druckplatte)
Tintentyp
SS21: CMYK / CMYKLcLmLkOr
AS5: CMYK / CMYKLcLmLkOr
BS4: CMYK
Tintenfarbe
4C (CMYK) / 8C (CMYKLcLmLkOr)
Tintenzufuhr
600ml ECO ink pack / 2000ml* Ink bag
Max. Druckbreite
1.610 mm
Max. Medienbreite
1.620 mm
Medienstärke
max. 1.0 mm
Außendurchmesser
max. 250 mm
Rollengewicht
max. 45 kg
Aufwickeleinheit
inbegriffen
Schnittstelle
USB2.0 / Ethernet
Gewicht
166kg
Abmessungen (B x T x H)
2.775 x 700 x 1.392 mm
Stromanschluss
2 x Einphasig (AC100~120/200~240 V +/- 10%. 50/60 Hz +/- 1 Hz
Leistungsaufnahme
AC100V: 1.44kW / AC200V: 1.92kW
Sicherheitsstandards
CCI Klasse A, FCC Klasse A, CE Kennzeichnung (EMC, Maschinenrichtlinie und Niederspannungsrichtlinie), CB Zertifizierung, RoHS, RCM, EAC
*2000ml ink pack requires a purchase of MBIS3 ink bulk system
Software RIP
Mimakis eigens entwickelte RIP Software ist im Lieferumfang enthalten.
Rasterlink7
RasterLink7 verfügt über neue Funktionen und verbesserte Arbeitsgeschwindigkeit.
Der JV100-160 ist mit Tinte in Patronen erhältlich. Der Drucker kann mit 4 oder 8 Farben konfiguriert werden.
AS5
Eco Solvent Tinte
Neu entwickelte, wettbewerbsfähige Eco Solvent Tinte in 8 Farben mit hervorragender Witterungsbeständigkeit und Reibebeständigkeit.
Verpackung
600 ml Eco-Patrone, 2000 ml Tintenbeutel*
Farbe
4 Farben: CMYK
8 Farben: CMYK Or Lk Lc Lm
Tintentyp
Eco Solvent Tinte für Innen- und Außenanwendungen.
SS21
Eco Solvent Tinte
Hochwertige, milde Lösemitteltinte mit ausgezeichneter Witterungsbeständigkeit und Reibebeständigkeit.
Verpackung
2000 ml Tintenbeutel*
Farbe
4 Farben: CMYK
8 Farben: CMYK Or Lk Lc Lm
Tintentyp
Milde Solvent Tinte für langlebige Innen- und Außenanwendungen und Fahrzeugvollverklebungen.
BS4
Eco Solvent Tinte
Kostengünstige, schnell trocknende und zertifizierte Eco-Solvent-Tinte.
Verpackung
600 ml Eco-Patrone, 2000 ml Tintenbeutel*
Tintentyp
Eco Solvent Tinte für Innen- und Außenanwendungen und POS.
*2000ml ink pack requires a purchase of MBIS3 ink bulk system
Infos anfordern
Tragen Sie Ihre Kontaktdaten ein, um weitere Informationen über Verfügbarkeit, Preise und lokale Vorführungen, etc. zu erhalten. Unsere Händler vor Ort werden Sie kontaktieren.
Infos anfordern
Virtuelles Treffen vereinbaren
Profitieren Sie von einem persönlichen Gespräch mit einem unserer Mimaki Produktexperten, um diesen Drucker und Ihre Anwendungsmöglichkeiten im Detail zu besprechen.
Gespräch buchen
Fordern Sie Muster an
Sie sind daran interessiert, unsere Produktion aus erster Hand kennen zu lernen? Dann fordern Sie Ihre kostenlosen JV100-Muster an. *Bitte beachten Sie: Unsere JV100-Muster können nicht außerhalb der EMEA-Region versandt werden.
Muster anfordern