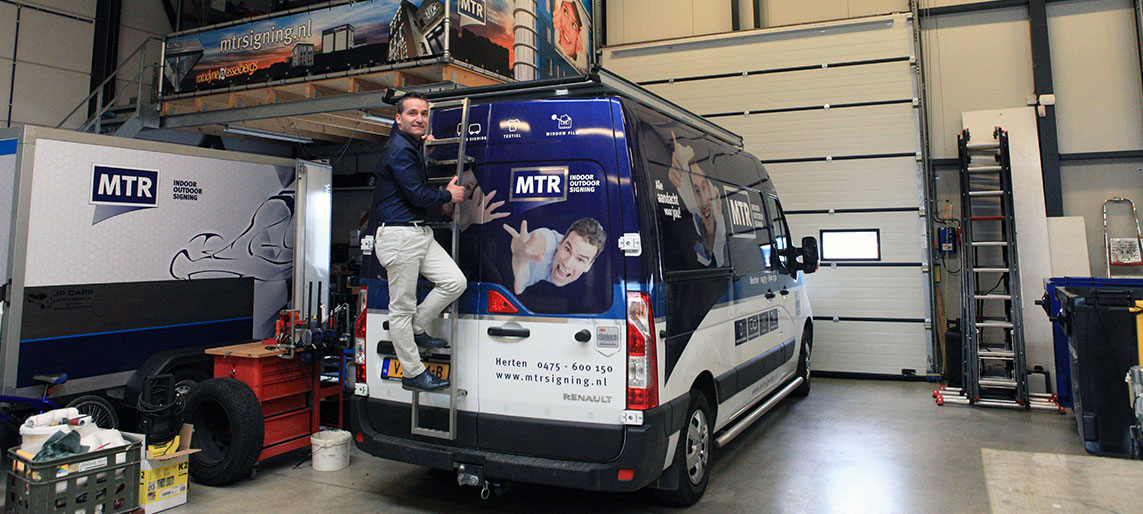 On-Demand Car Wrapping with UV Print Technology
MTR Indoor Outdoor Signing, a sign maker located in Limburg, The Netherlands, recently invested in the UCJV300-160, the latest large format, UV LED curable integrated printing/cutting machine from Mimaki. One month in, owner Marco Tobben wonders how they ever managed without it.
Always in the Fast Lane
Tobben started out as a race car driver. He drove internationally in karting competitions and Formula Ford in Zandvoort, The Netherlands. Via his racing sponsorship deals, which involved placing logos and other decorations on racing vehicles, he became fascinated with the sign industry, establishing his own company while still in the racing industry and even co-founding a racing team with the transport company he was using. "I set up a plotter in my parents' garage, and the orders just started rolling in," he said. "Racing sponsors have been very supportive of my new venture."
Full Speed Ahead
With the exponential growth of Tobben's sign company, he chose to focus on its further development in lieu of his racing career. Thus, MTR Indoor Outdoor Signing began its life as a production company for outdoor visual communication, primarily focusing on car and front wall signage. Indoor signage is also a growing segment, as cooperation with architects and design agencies increases. "It's up to us, in conjunction with our suppliers, to inform customers about the additional services we can offer them," Tobben states, "and we have received a warm reception."
When determining which printers would best meet his new company's growing needs, Tobben visited Mimaki showroom in Diemen and was impressed by the extensive Mimaki product portfolio, including cutters and plotters. "We knew we would be calling on Mimaki, and its dealer Dimix, when we were ready to take the next step," he said. "We felt very comfortable with both Mimaki and Dimix, and the full range of support they would be able to deliver. While most of our customers learn about us via word of mouth, you have to be able to meet their expectations. Delivering a good job is the best sales strategy."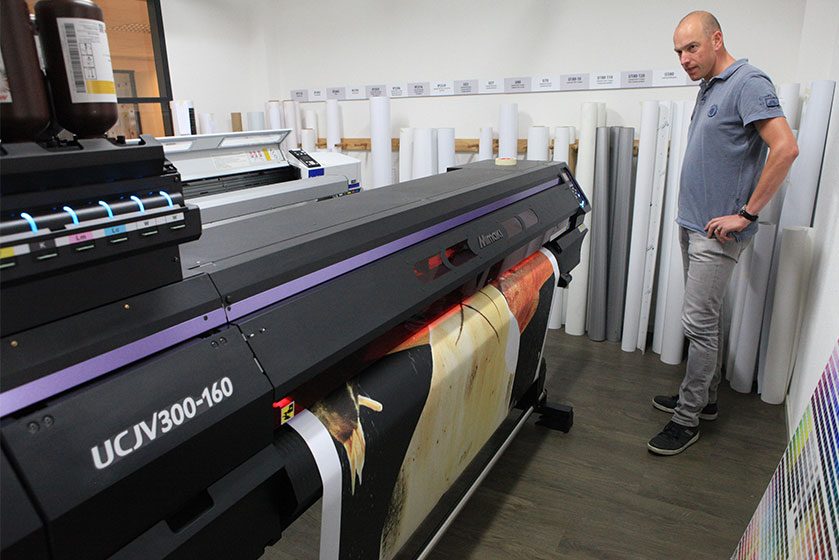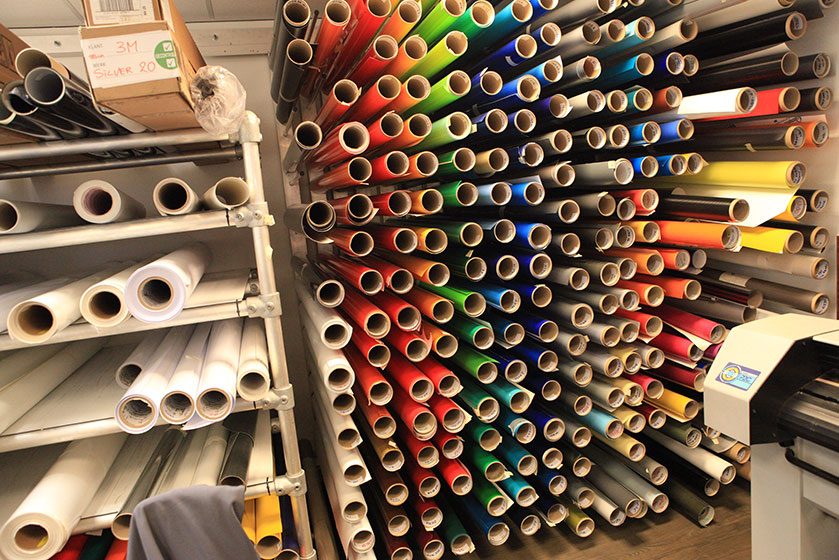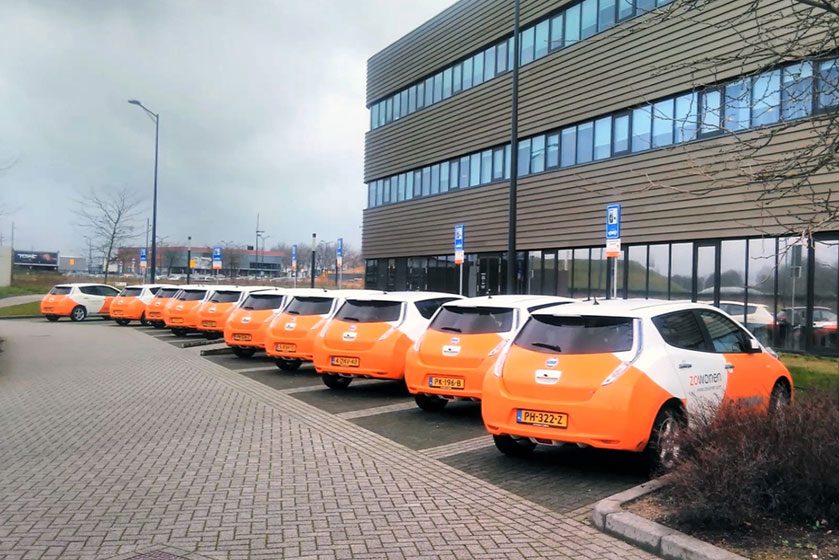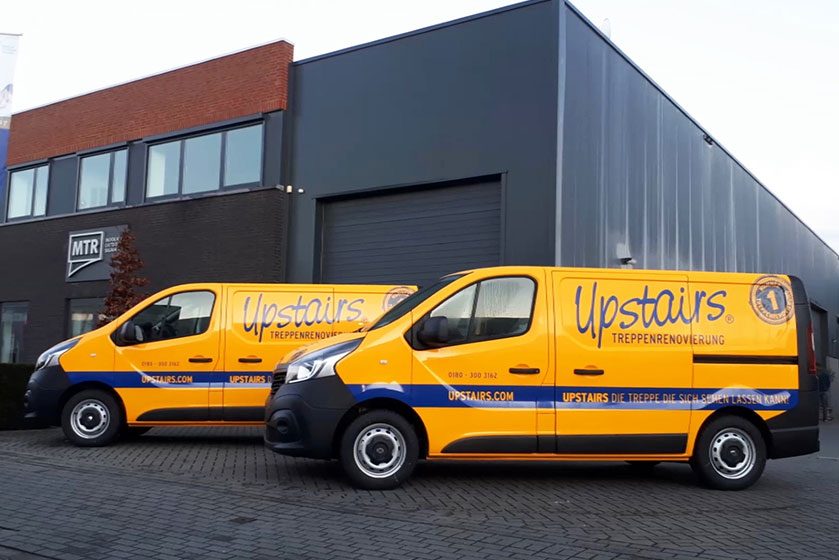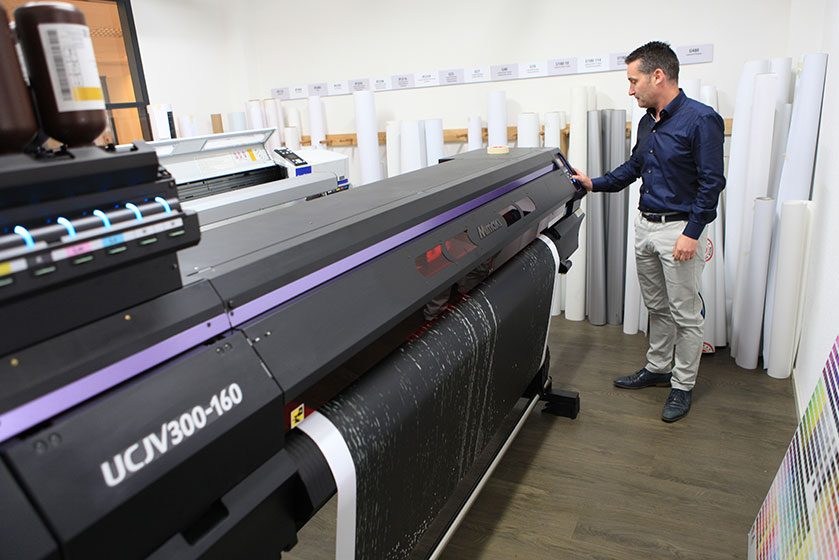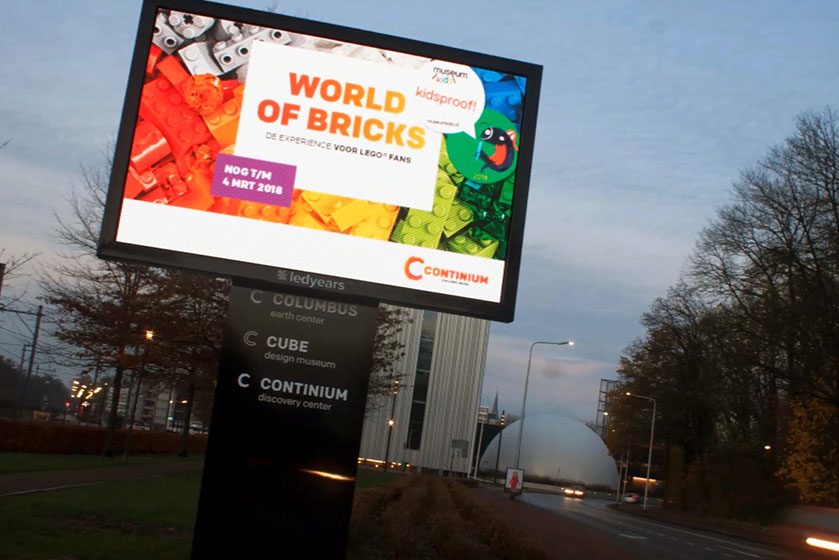 Undeniable Quality
The goal at MTR Indoor Outdoor Signing was to be a frontrunner. Tobben believed that the way to differentiate himself and gain more market share was to find a roll-to-roll printer/cutter with UV curing, which he could not find on the market. Patrick van Doorn, Sales manager at Mimaki dealer Dimix, kept in touch with Tobben and was thrilled to finally be able to reveal Mimaki's big news on the special printer Tobben was seeking, the UCJV300-160.
"While I believed UV LED curable printing was the best approach," Tobben admits, "I still had concerns. I was quite sceptical about UV curing on the flexible substrates required for vehicle wraps because UV curing tends to deliver a hard result that breaks upon moulding. That is not acceptable in car lettering or wrapping. We tested extensively, including wrapping of doors, bumpers, you name it. It was amazing. We could even remove the film, roughen it up, heat it up again and apply it once more. It still looked brand-new! This, combined with Mimaki's print quality, convinced me to move ahead with acquiring the UCJV300-160." Marco Tobben confirms.
With its new printer, the company can offer full print coverage and has more flexibility in terms of the types of materials that can be used. "For our racing business," Tobben explains, "we now work with neon yellow film with added white that delivers stunning results. The Clearview film enables us to create a day and night effect. Possibilities are ever-increasing, which only boosts our reach as a printing company. We can really go overboard creatively and still rely on in-house resources only. We are also excited about our ability to print raised inks, which produce a 3D effect. We've barely scratched the surface on the new business opportunities this printer will bring us."
A Job Well Done
The increased possibilities with the Mimaki printer also enable more opportunities for the people operating the printer. The company spends a great deal of time and resources training and guiding young people. And since its installation, MTR Indoor Outdoor Signing has encountered zero problems with the Mimaki UCJV300-160. "We turn it on in the evening, and the next morning everything is done. I check the camera log regularly; but so far, I haven't had to intervene once," a satisfied Tobben states.
Tobben concludes, "Our forte is creating uniqueness. We never create the same thing twice. Our new Mimaki printing/cutting system gives us the flexibility to be as creative as we want, and our customers are loving it! And that's what's most important to us."