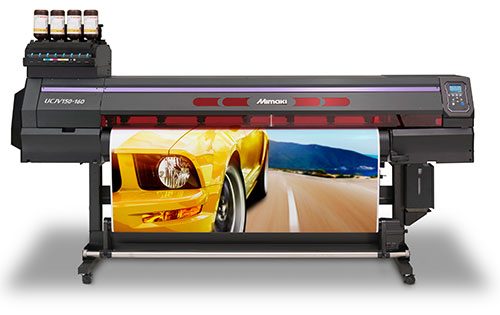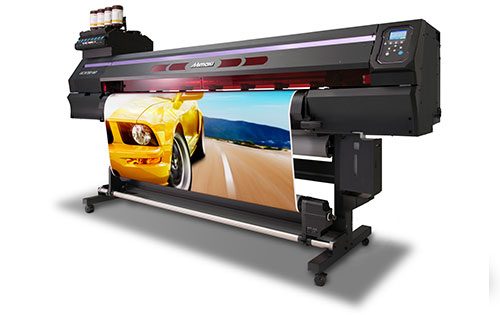 UCJV Series
Leading the Future of Sign Graphics through UV Innovation
The UCJV Series is a versatile inkjet printer family, having a combined function of both printing and cutting mounted with UV-curable ink.
The UCJV150-160 is an excellent model focused to UV-LED printing technology and Print & Cut function with high cost-performance. It can quickly meet various demands of customers.
The UCJV300-160 is a high-spec model equipped with the 4 layers print function in addition to UV-LED print and Print & Cut.
It is a versatile model widely supporting job by short delivery time to advertisement sign with leading design.
All-round UV printer/cutter
Print speeds up to 25.8m2/h with the UCJV300-160 and Print speeds up to 13.4m2/h with the UCJV150-160

Maximum resolution of 1200dpi

4 layers print (with the UCJV300-160 only)

On-demand print utilizing UV characteristics: Quick access to next processing and sign applying due to UV ink property and wide range of applications

Newly developed environmentally friendly UV ink LUS-170

Productive cutting functions. A new function, [ID Cut] will highly improve the work efficiency

Upgraded RIP software; RasterLink6Plus
Create…
Outdoor Signage, Posters, Illumination signboard (with the UCJV300-160 only), Banners & flags, Swing P.O.P. (PET film), Labels, Wallpaper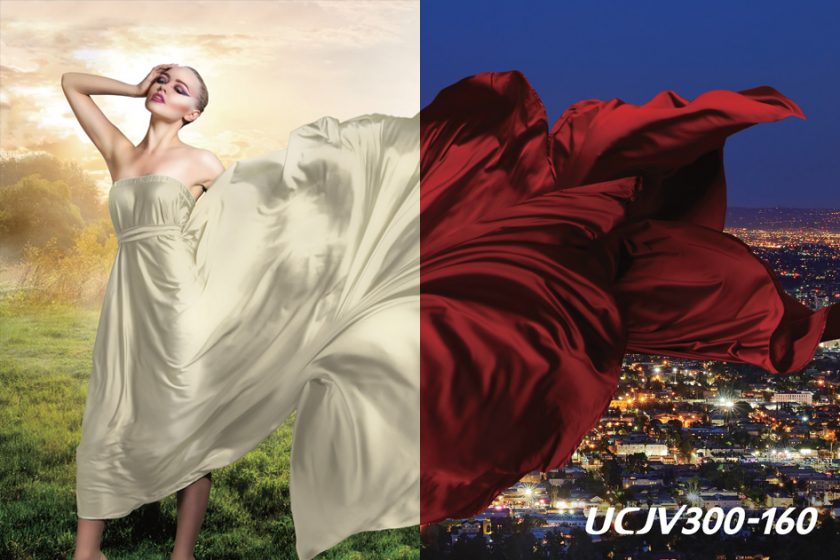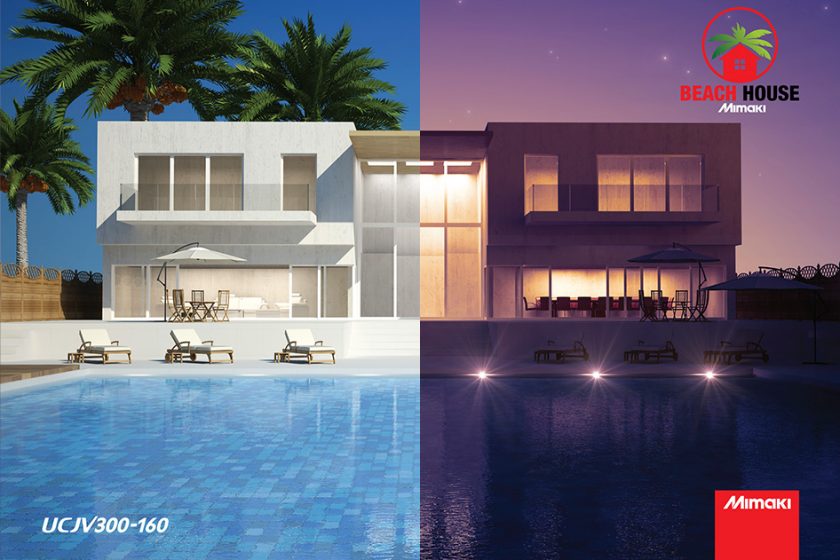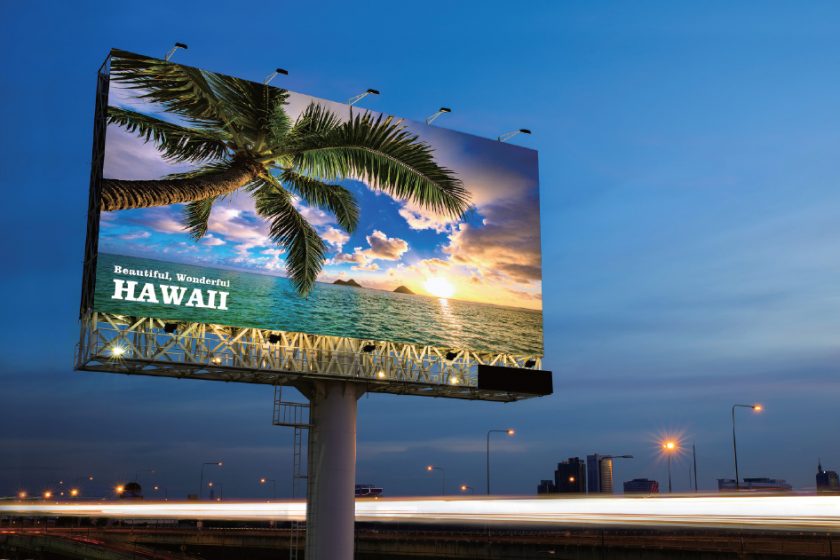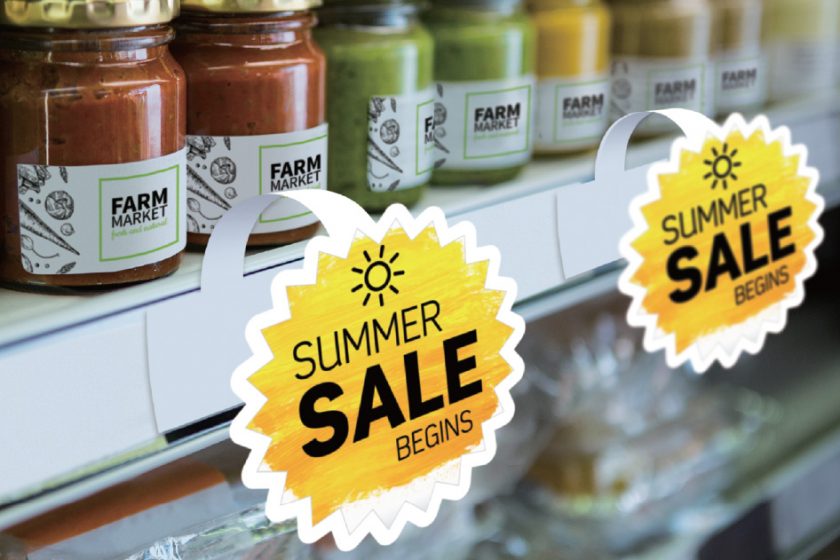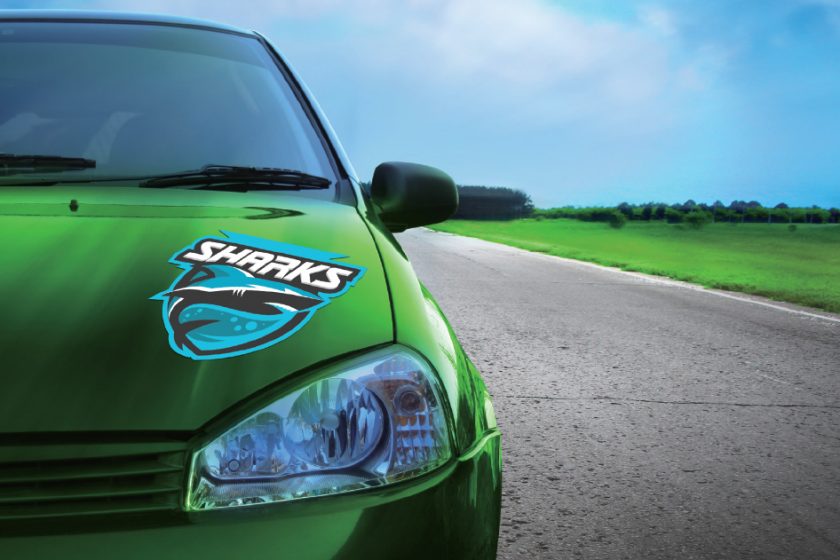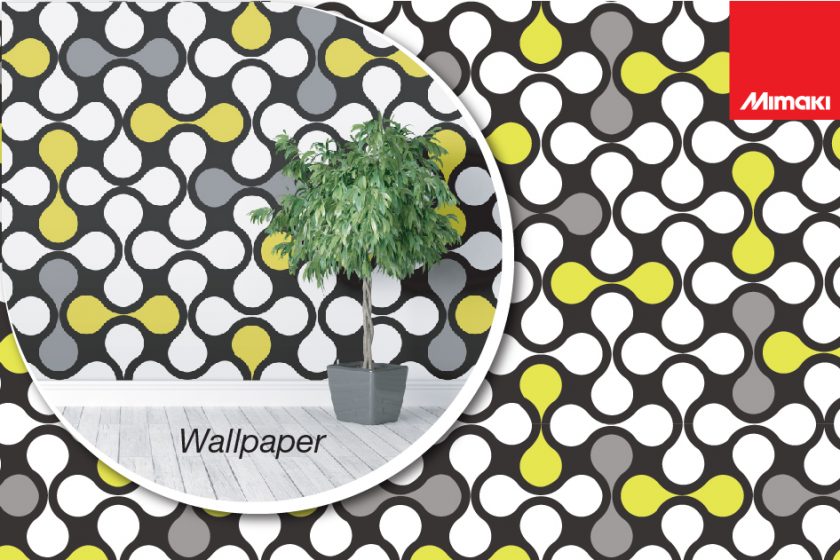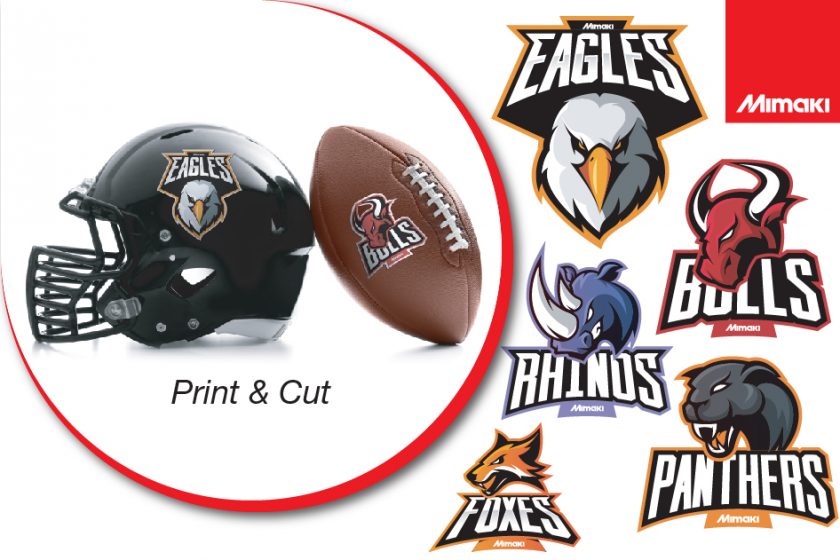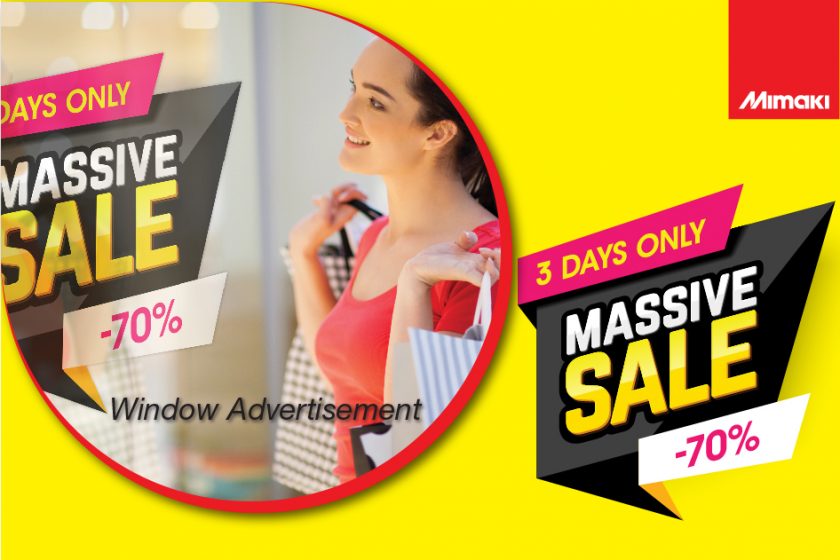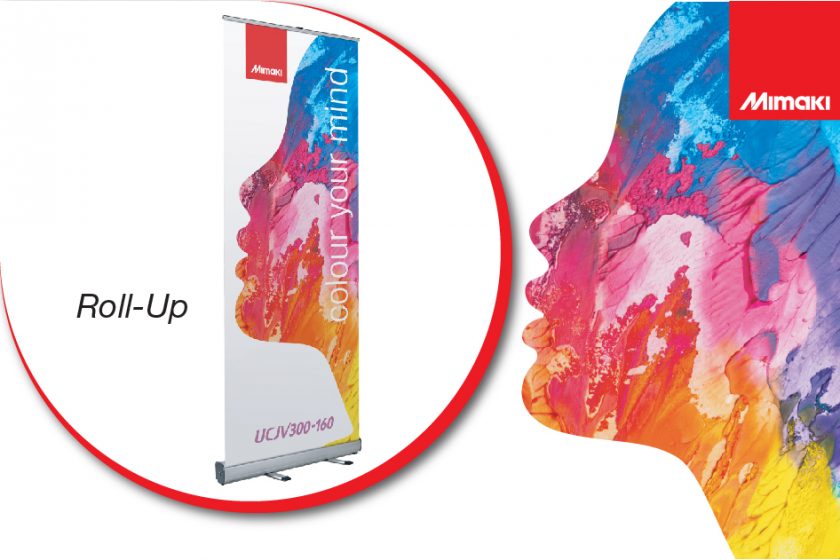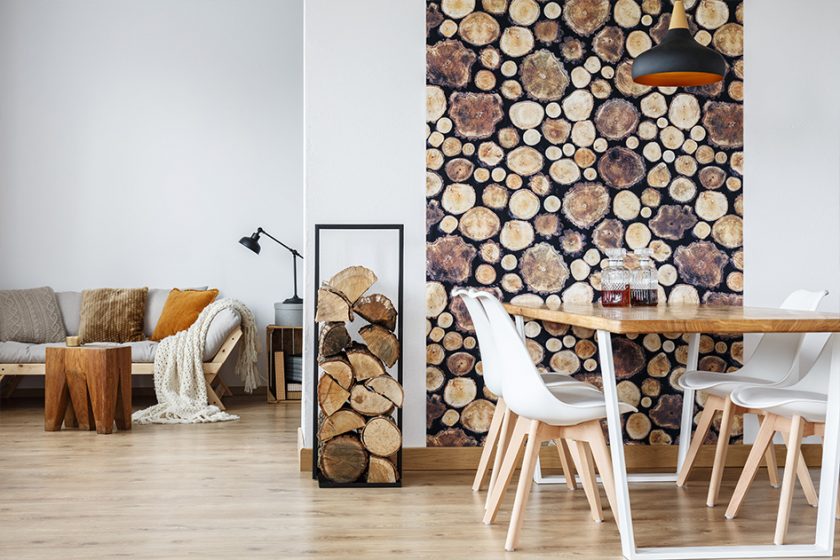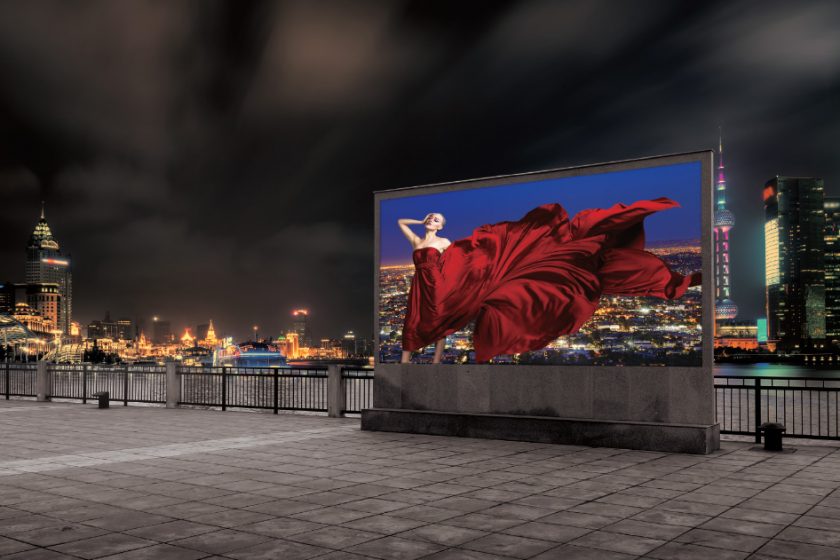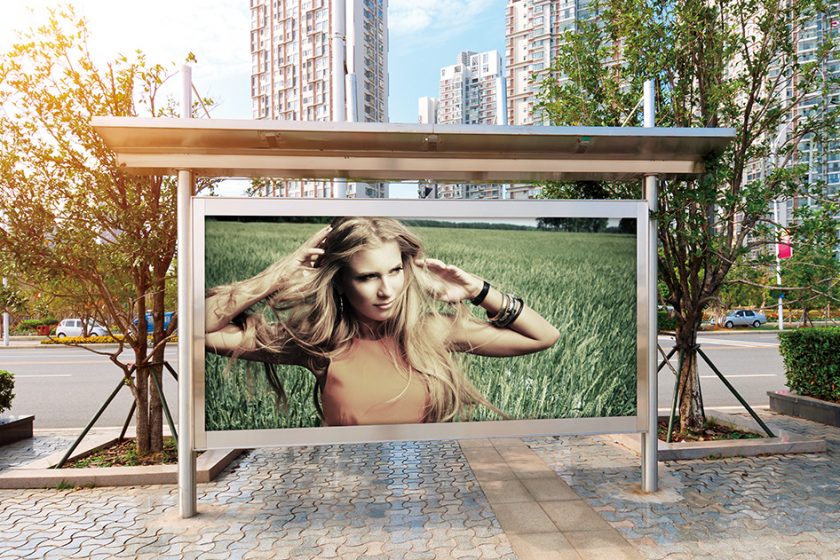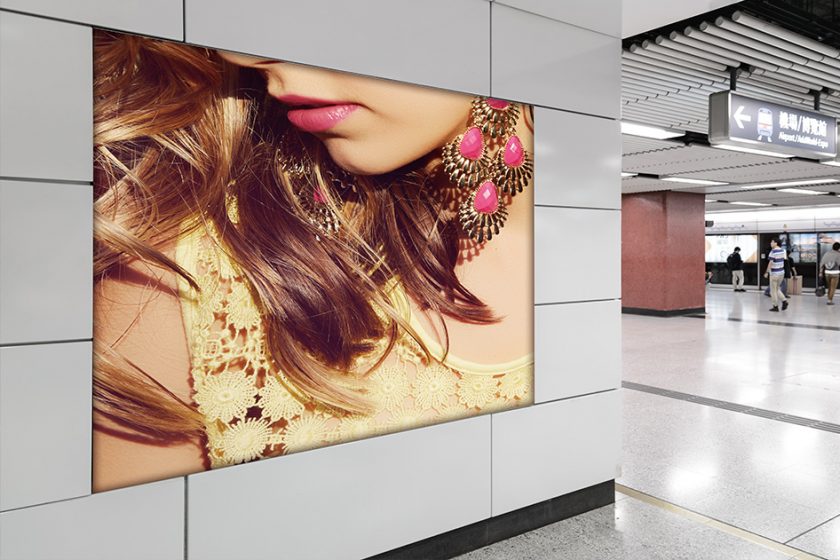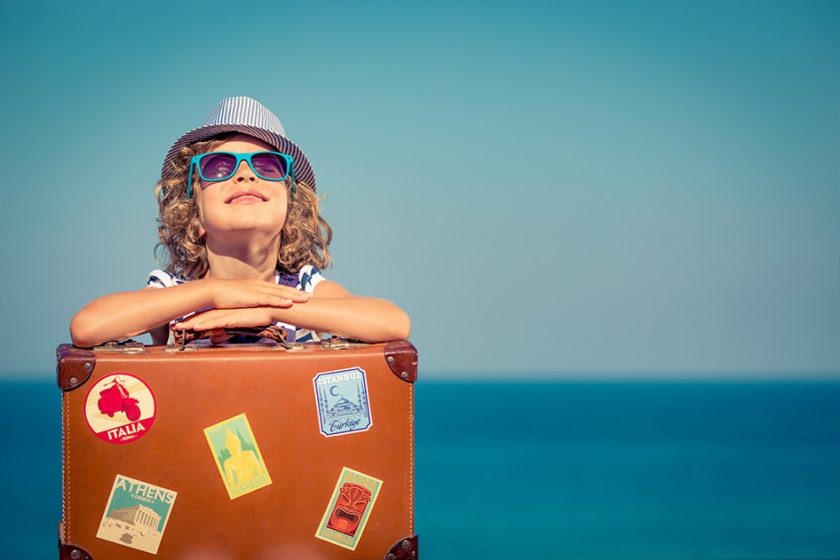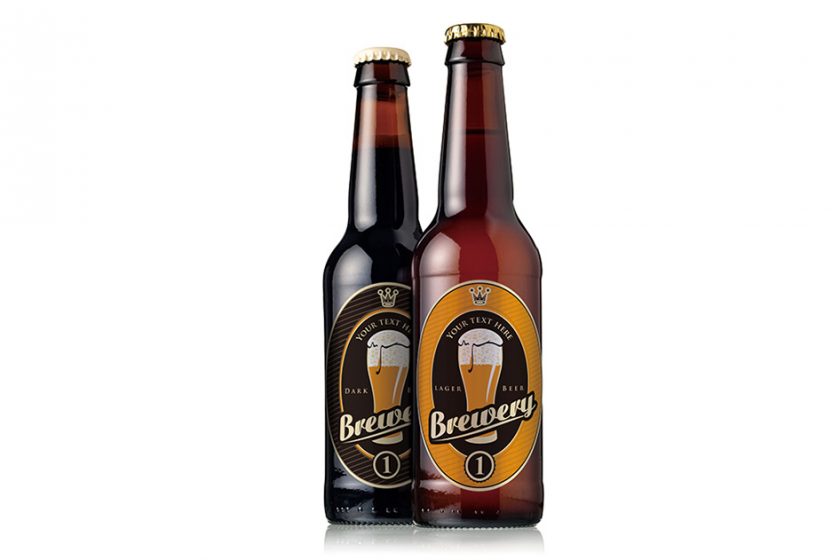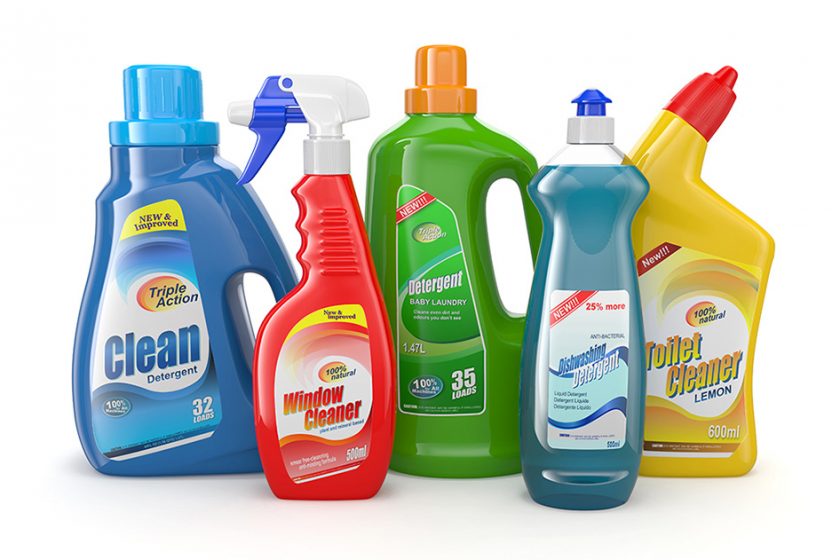 Spezifikationen der UCJV Series
Parameter
UCJV150-160
UCJV300-160
Druckkopf
1 piezoelektrischer Druckkopf,
"Drop on demand"
2 piezoelektrische Druckköpfe, "Drop on demand" (hintereinander angeordnet)
Auflösung
300 dpi, 600 dpi, 900 dpi, 1.200 dpi
Tropfengröße
Min: 7 pl, Max: 28 pl
Druckkopfabstand
Manuelle Einstellung (2,0/2,5/3,0 mm von der Druckplatte)
Print speed
4C Draft mode: 13,4 sqm/h
4C Standard mode: 8,0 sqm/h
4C Draft mode: 25,8 sqm/h
4C Standard mode: 15,7 sqm/h
7C Draft mode: 13,4 sqm/h
7C Standard mode: 8,0 sqm/h
Tintentyp
LED-UV-Tinte LUS-170
Tintenfarbe
4 C (C, M, Y, K)
4 C (C, M, Y, K) /7 C (C, M, Y, K, Lc, Lm, W)
Tintenzufuhr
1-Liter-Flasche
Druckbreite max.
1.610 mm
Medienbreite max.
1.620 mm
Medienbreite min.
210 mm
Medienstärke
max. 1,0 mm
Außendurchmesser
max. 250 mm
Rollengewicht
max. 40 kg
Abmessungen (B × T × H)
2.900 mm × 776 mm × 1.475 mm
Gewicht
183 kg
188 kg
Stromversorgung
2× Einphasig (100 – 120/200 – 240 VAC ±10 %, 50/60 Hz ±1 Hz)
Leistungsaufnahme
100 VAC: 1,44 kW/200 VAC: 1,92 kW
Betriebsbedingungen
Temperatur: 20 – 30 oC, Luftfeuchtigkeit: 35~65 % rel., garantierte Temperatur: 20 – 25 oC, Temperaturschwankung: max. ±10 °C/h, Staub: 0,15 mg/m3 (entspricht einer normalen Büroumgebung)
---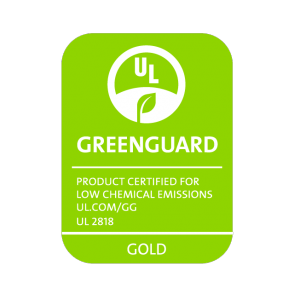 All UCJV Series inks are GREENGUARD Gold certified.
Features of UCJV Series
One graphic, two views
Four-layer printing – for example, colour, black, white, colour – is available on the UCJV300-160 model and offers an enhanced print capability that allows designers to build layered, transformative graphics for backlit applications. This gives print service providers the opportunity to offer something unique – a dynamic graphic that 'morphs' its image or colour scheme depending on the light source. This distinctive capability enables designers and print service providers to produce high impact, premium margin output while maintaining low operational costs and reducing production time.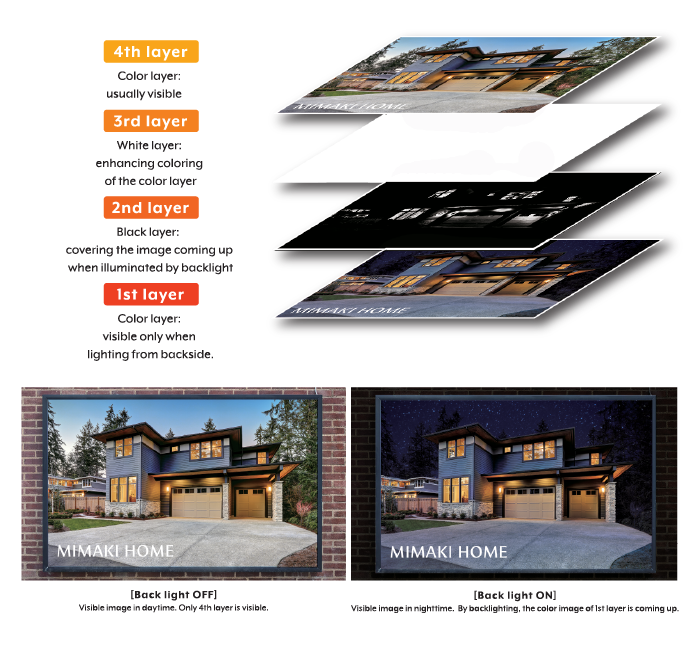 ---
Integrated cutting capability
The integrated cut functionality enables volume production of labels, decals, window clings, floor graphics, POP displays, vehicle markings, packaging, prototypes and more in a single unit. Additionally, UV ink technology prevents common problems such as film separation and other issues related to post-cutting that can occur with solvent and latex inks.
---
Instant drying for instant use
UCJV Series prints are instantly cured at even the highest production speeds. This allows users to print rapidly and immediately move to the finished product, unlike other technologies that require slower production to accommodate for drying time or out-gassing. For many jobs, instant drying, high scratch resistant UV printing can also eliminate the need for additional finishing like laminating, enabling print service providers to reduce cycle time while benefiting from additional cost savings.

---
White ink adds value
Combining white and coloured inks on the UCJV300-160 model adds value to applications utilising transparent or semi-opaque films. Compared to alternative inks such as solvent and latex, UV-curable inks deliver greater opacity with less ink consumption per square meter of coverage while maintaining image vibrancy and density. High opacity white ink also facilitates block-out printing within a single print, enabling print service providers to easily and efficiently create window graphics that can be viewed differently from either side, as in a PUSH / PULL door sign. These features ensure higher throughput, reduced waste, and perfectly registered double-sided graphics with lower overhead costs per print.
---
ID Cut function in RasterLink6 plus software
The UCJV Series printers will ship with updated RasterLink6 plus software. This new, feature-rich version of the widely used Mimaki RasterLink RIP software includes an ID Cut function to make printing and cutting easier and faster. The barcode, read by the crop mark sensor on the UCJV printer/cutter, contains cutting and rotation information allowing the UCJV machine to automate the cutting process. This function is particularly useful when running nested print-cut jobs, as the cutter continuously reads the data for both single and combined jobs.
RasterLink6 plus software also includes the FineCut plug-in for Adobe Illustrator, allowing a print preview for 4-layer printing enabling operators to preview the transition day and night effect before printing. RasterLink6 plus now supports PDF 1.5 and above.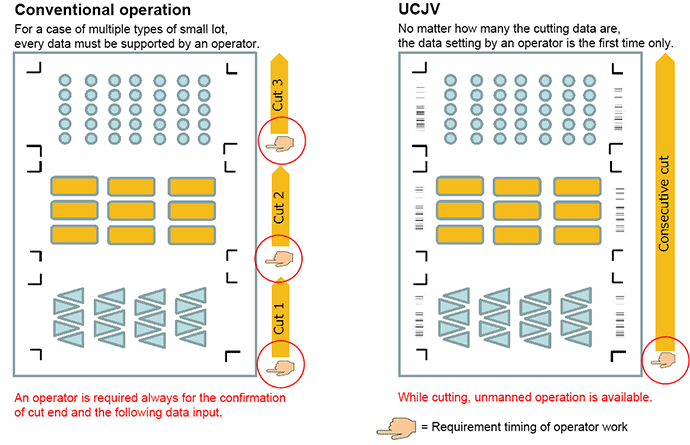 ---
Mimaki Core Technologies
On-board Mimaki technologies are included for exceptional print quality and continuous productivity:
Mimaki Advanced Pass System 4 (MAPS4) – utilises an advanced algorithm pattern to reduce visible banding.
Variable Dot Printing (VDP) – uses smaller drops to produce smoother gradations, while larger drops produce uniform solids.
Waveform Control (WFC) – uses finely tuned frequencies for each ink's specific gravity and viscosity to precisely shape and place individual drops.
Mimaki Circulation Technology (MCT) – continuously agitates the white inks to prevent settling.
Nozzle Check Unit (NCU) – monitors nozzle outages and automatically activates a series of recovery functions.
Nozzle Recovery System (NRS) – automatically assigns operational nozzles when an outage is detected.
Half Cut (HC) – a proprietary function where the backing sheet can be cut, leaving behind a small connecting point that can be easily detached when necessary, ensuring contour cut pieces are easier to handle with less waste.
Over Cut (OC) – makes a cross cut at the start and end positions so the finished piece has sharp edges with no undercut fragments.
Continuous (C) – crop marks are automatically and continuously detected for accurate cutting.
Segment (S) – detects intermediate crop marks in feed direction and enables four-point corrections for each segment for accurate, long-length cutting, even if the image is distorted.
---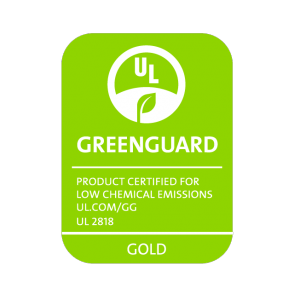 All UCJV Series inks are GREENGUARD Gold certified.